Pay a Jackson County Property Tax Bill
Once you have found and linked your property, you can begin completing the payment from the conversation by clicking Pay Bills.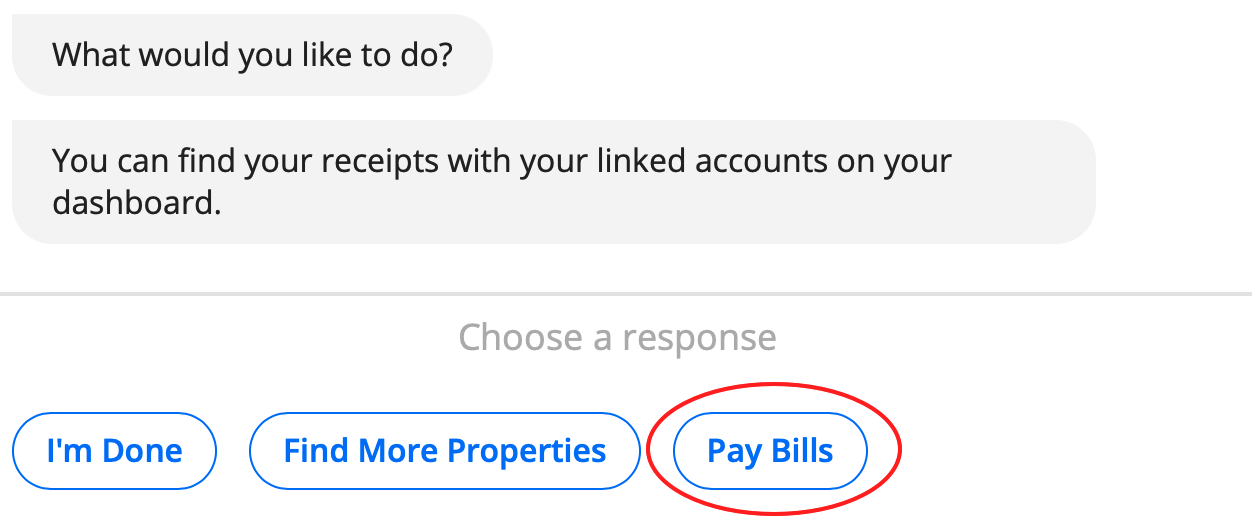 Alternatively, if you already have your property linked to your account, you can start this process from your dashboard by clicking Pay All or by clicking on the individual property under Available Bills.

From the payment conversation, follow the steps below to complete your payment:
Click Choose Payment Method.

To add a new payment method, select from the available payment methods and enter the payment information. You can pay by credit/debit card, or by bank account
If you already have a payment stored, you will see that payment method listed. To select a stored payment method, or to add a new one, click on the blue arrow next to the account information.


Once you have entered or selected your payment method information, click Submit.
Enter your contact information in the fields provided and click Submit.
Review the Payment Summary and click Pay.